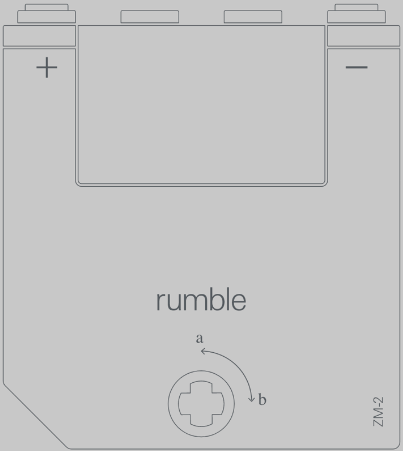 how to start?
- download the latest OP-Z firmware, available here,
- turn off your OP-Z,
- remove your backplate by rotating -90° counter clockwise,  as well as the dummy module inside your OP-Z,
- insert your rumble module, making sure the lock switch is opened (a),
- once inserted, lock your module, rotate 90° clockwise (b),
- reinsert the back plate by rotating 90° clockwise. 
now, feel the beat by setting output levels with the + and - buttons!
please note that the battery will drain faster using it.