OP–Z will allow you to prepare your live visuals in the comfort of your home studio, but you only need to bring your OP–Z to the venue. plug your ios device into the projector and see the big picture.
different versions of the OP-Z app require videopaks built with different versions of unity.
OP-Z app 1.0.x require videopaks built with Unity 5.6.x
OP-Z app 1.1.x require videopaks built with Unity 18.2.x
the OP-Z companion app for ios will provide convenient access to videolab content. available here.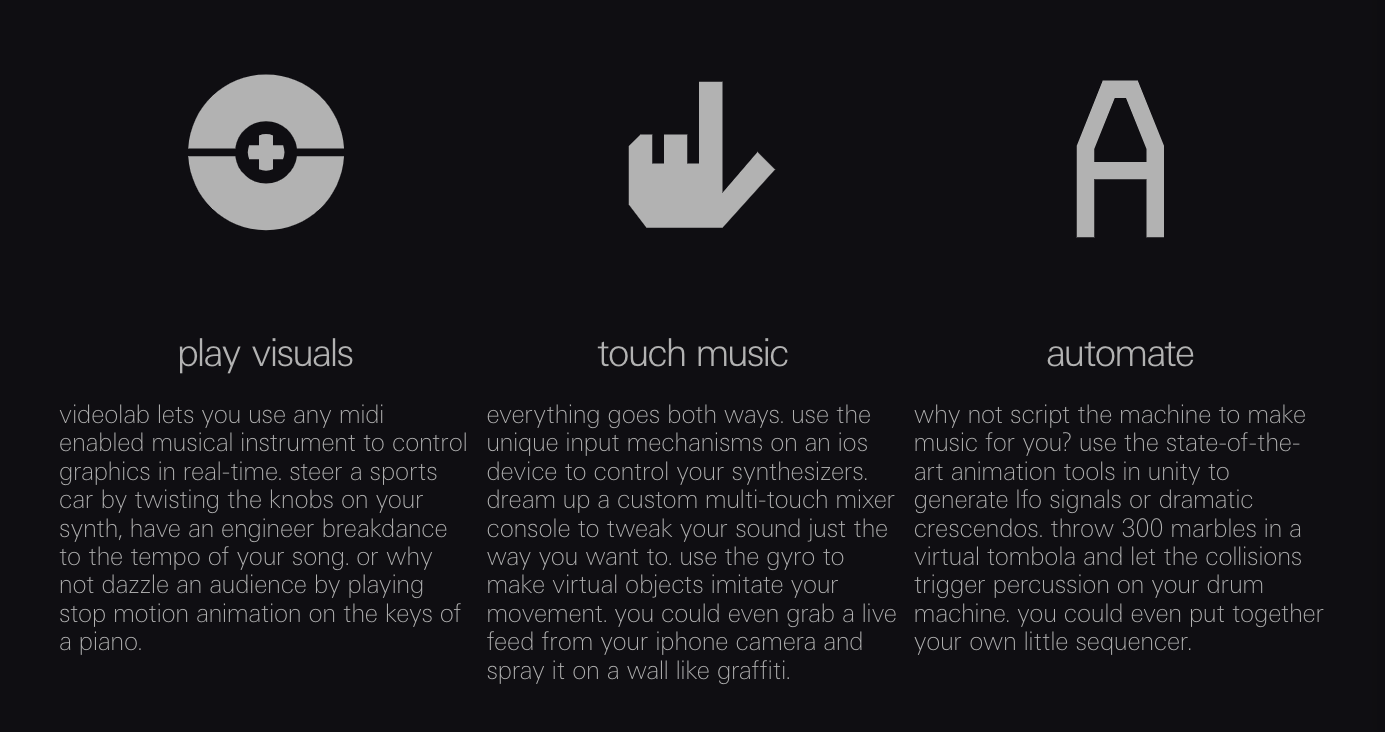 importing videopaks in OP-Z app for iOS
open iTunes on your computer. connect your iOS device and click the minuscule button next to the Music dropdown in the top left.
now click File Sharing and select OP-Z in the list of apps. drag and drop your exported videopaks into the videopaks folder under OP-Z Documents. you can also drag the videopaks folder onto your computer and edit the contents there before dropping it back into the root of OP-Z documents in iTunes.
please visit github and unity3d.com for further information.